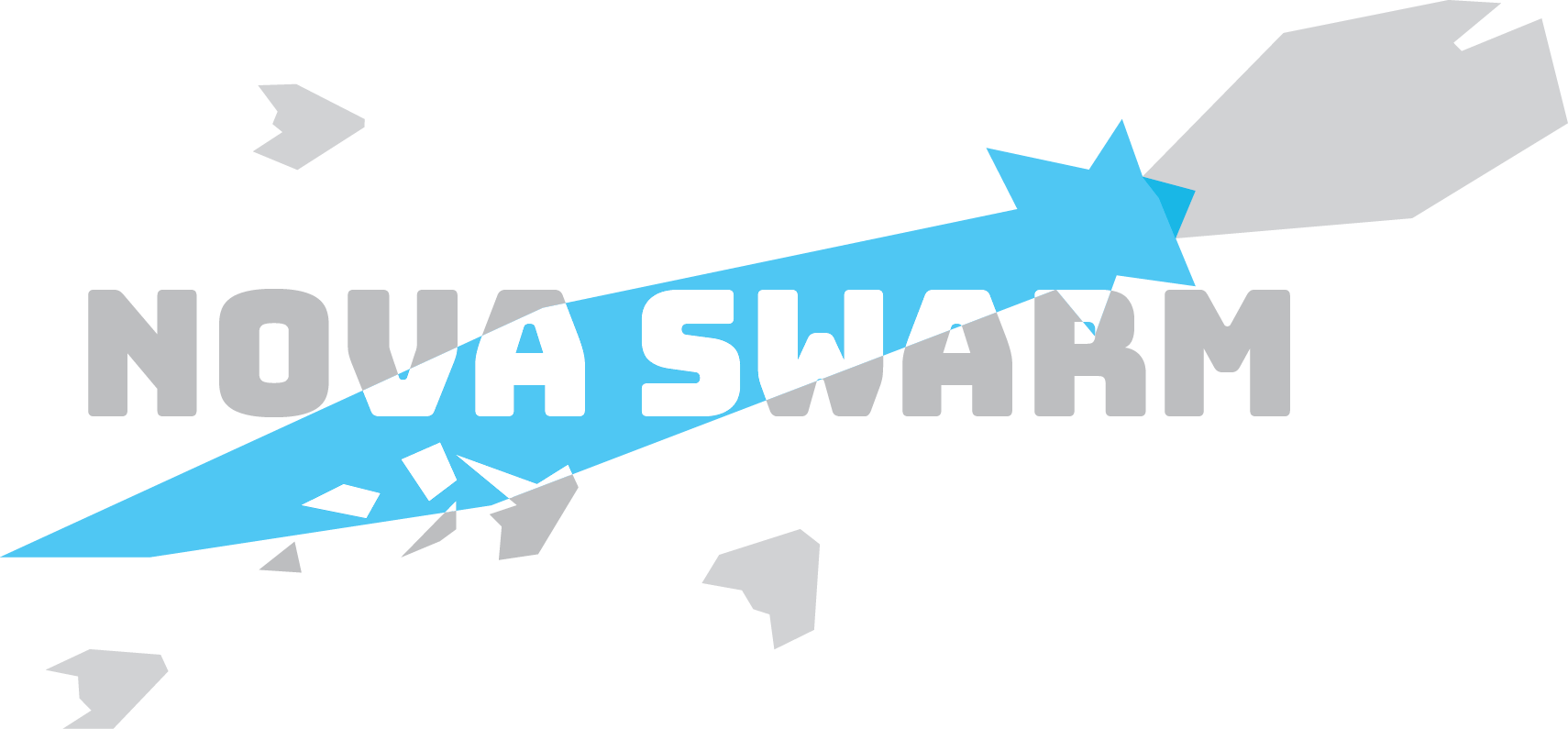 Nova Swarm
Emergency Protocol, Hack Buff, Rubberbanding, and Dust!
---
Hi there!
After a lovely showing at a gaming convention at the University of Connecticut (thanks UConn Gaming Club!) I dove back in and changed a bunch of the imbalances I saw. Here's a list of some things.
Emergency Protocol for Goliath
Before the reasoning: The Emergency Protocol is 15 seconds of invincibility granted to the Goliath when their health reaches 75, 50, and 25%.
And now for the reasoning.
The biggest flaw I saw during the convention was that people playing as the goliath would often die instantly. In under a minute. With the Dragonflies having taken almost no casualties. It was barbaric.
The biggest reason behind this is, especially for first-time players who don't understand the shockwave yet, there's no time in between damage. Dragonflies need to respawn and then be located again. A perfect Goliath player could win at around a minimum of 40 seconds. A perfect Dragonfly team could win in about 10 seconds. This isn't entirely awful, but I wanted the game to feel a little better for people who have never played the VR side before, so I added in some invincibility. I'm hoping this will be an interesting mechanic to briefly turn the tables on the Dragonflies and force them to be more stealthy than vicious.
And if you hate it, you can always disable it in the Settings.
Hack Buff
Hack was utterly broken. It was a coding error on my part. The hack shield durability was a lie. Now it isn't! Hack gives you 4 seconds of shield from the beam (that's quite a bit), and fully takes down the Goliath's shield. It's quite a distracting ability.
More Rubberbands
I also realized that rubberbanding was broken somewhere along the line. Now it should be better. As the Goliath's health decreases, turning speed while firing and beam size increase. As the Dragonflies lose health, they get faster.
Dust Rework
People tend to not quite understand dust, so I made it much easier to understand. It's a bit easier to see now, and it causes the Dragonflies to light up when it hits them, meaning the dragonflies can ALSO understand better what's happening. That's quite a buff thoguh, so to bring things back to level ground, the dragonflies can also boost to make the dust fly away from them.
Shockwave Cooldown
Shockwaves felt too powerful if you knew how to use them. You could basically keep the Dragonflies away from you at all times, grabbing another shockwave while your previous one was firing, recharging your shields all the while. Now there's a cooldown, so the Dragonflies know they've got some time if you just went boom.
Shotgun Recoil
Shotgun was way. Too. Powerful. I only realized this after many a Goliath was destroyed in seconds by someone going up close and sending a barrage of bullets at them. The reload time and damage have been nerfed a little, in addition to the shotgun now having a large recoil, meaning you can't stay up close easily after a couple shots.
It's also really fun to blast yourself backwards. Wheee!
Fixed Demo Mode
I kind of doubt anyone used it besides me, but it was very broken due to me typing the wrong words into the computer.
I found this out at the beginning of the gaming convention. Live debugging, that's right. It was a bit stressful.
VR Controls on the Menu
People have tended to forget at least two of the 4 controls for the VR player. Those 4 controls are now listed on the menu, with diagrams and things to test them on. Yay!
And that's all!
Tomorrow, I'm off to PAX East, and then presenting at MassDigi's "Made in MA" student game showcase later in the day. Wish me luck!
Enjoy your day, all.
Patrick
Files
nova-swarm-windows-alpha.zip
126 MB