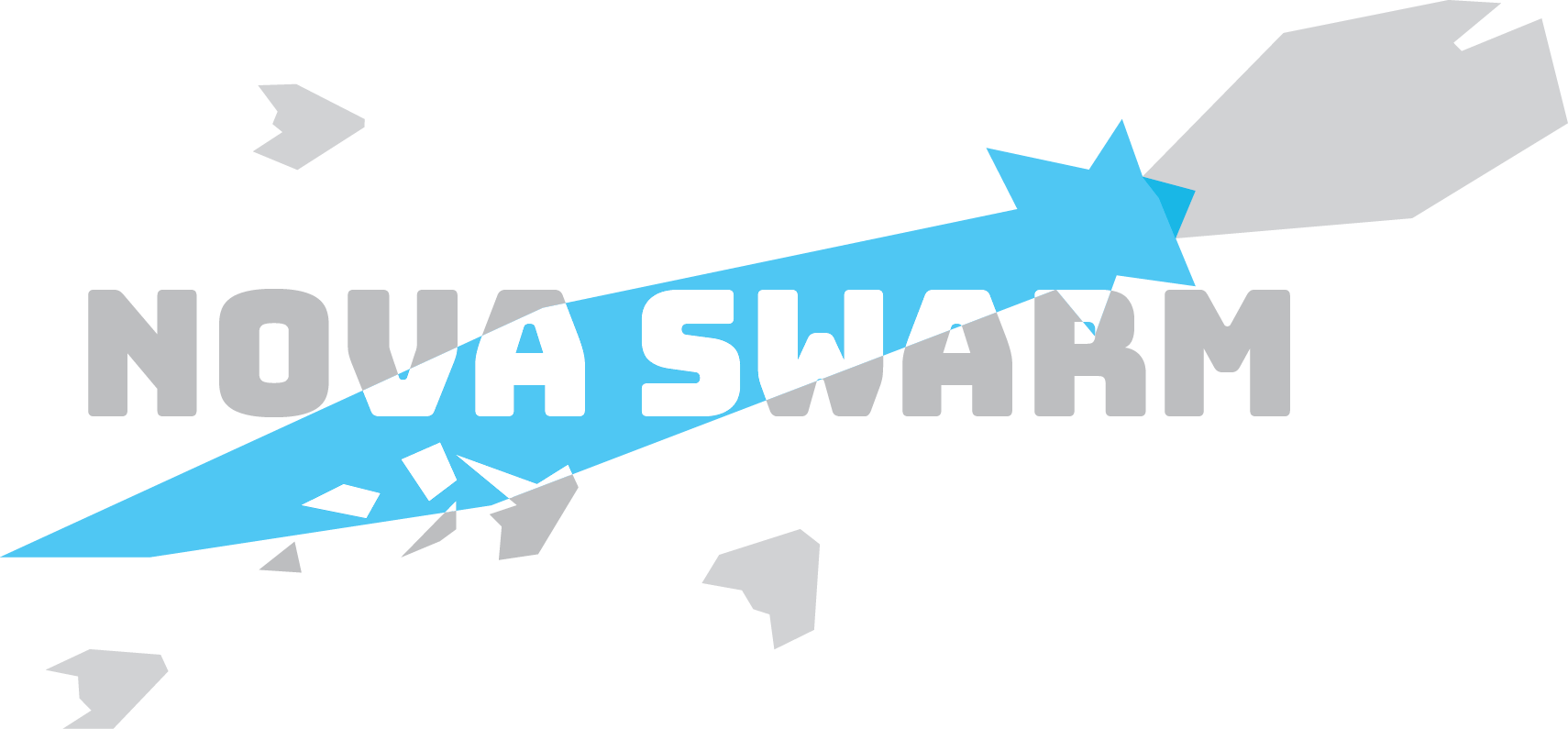 Nova Swarm
2018: A Space(ship Game) Odyssey
---
This project didn't start out as my thesis.
In fact, my Master's thesis project for the University of Connecticut started out as something much more personal and emotional. A story about loss and grief. And that's a topic I still hold close to my heart, and that I expect I'll come back to sometime in the future. However, I wasn't feeling quite as invested in it as I had hoped. It was a very story-heavy project, and aside from the emotional exhaustion that comes along with working on something personal, I just felt that the project wasn't giving me the satisfaction I wanted out of a thesis project.
I started questioning this more when I had a bit of free time and started working on an asymmetrical VR multiplayer space shooter by the clever and original name of MultiplayerVRSpaceshipGame. One player in VR, playing against a couple on a screen. A concept that's a little different from most games out there, and that was consistently fun to test. I found myself turning back to this project again and again, even when I probably should've been working on my thesis project. One of my friends recommended I switch my thesis project to the spaceship game, which I rejected the first couple times. After all, it would be giving up if I switched, right?
I mulled it over for several weeks, and spent a weekend and a couple days trying to figure out exactly why I was having so much more fun working on a game with very little story and "meaning" outside of being a fun experience. And at one point, it just kind of hit me. I realized that telling a story wasn't really what I wanted for my project. What I really wanted was to make a mechanically tight, fun experience, and storytelling was just getting in the way of that.
So I switched over to this project.
And here we are. The focus is to make a game that's engaging and enjoyable, and makes use of the possibility for super interesting local multiplayer gameplay utilizing a VR headset. This project is a combination of my love of both VR and couch co-op, and I'm excited to see what the rest of the world thinks about it.
Files
nova-swarm-windows-alpha.zip
126 MB